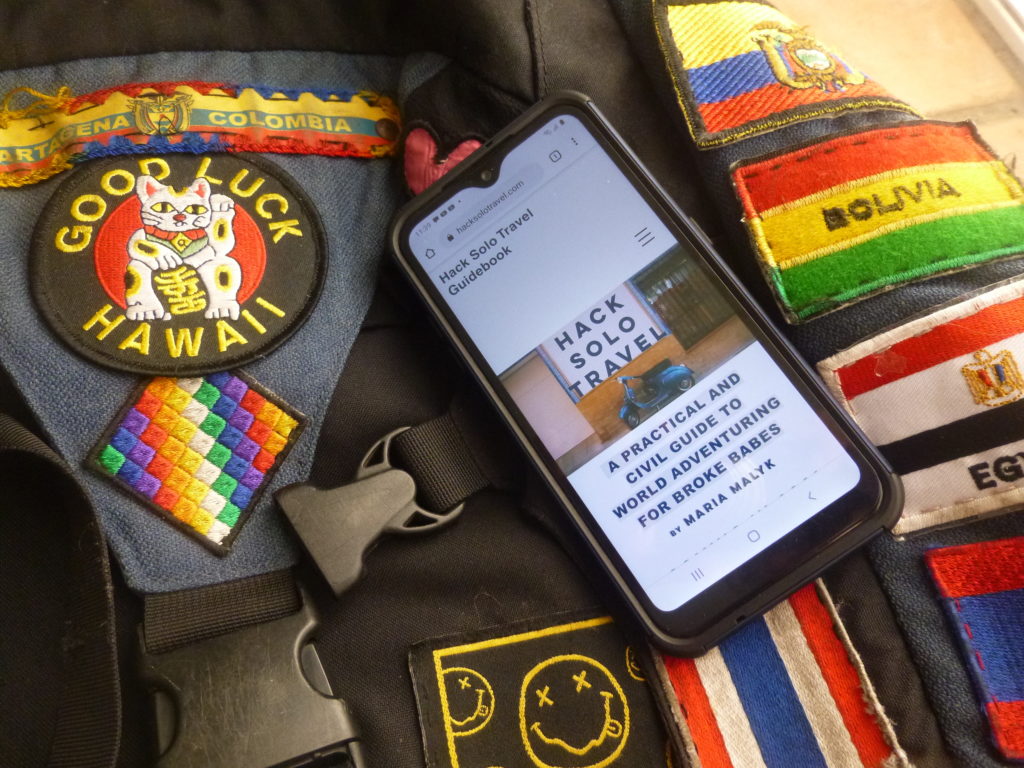 Writers gonna write (amirite?)
Back when I taught college, based on the enthusiasm my students showed in hearing my travel stories, I got to realize that many young US-Americans are very interested in traveling abroad, possibly solo, but are lacking the information and encouragement that would get them there. Since then, I have only been convinced further that aspiring travelers would benefit from a guidebook that breaks down the processes, dynamics and caveats of international solo budget travel in ways that are relevant and important to college-aged(+) readers.
For this reason, "Hack Solo Travel" guidebook covers not only the classic topics like budgeting, packing and getting from point A to point B, but current issues of interest like being an ethical traveler (economics and environment-wise), learning to look past generic tourist veneers and tapping into authentic cultural happenings, navigating the hyper-active international dating scene, anticipating and handling "shady" situations and people — and a whole lot of getting real about topics of travel and life in general.
"Hack Solo Travel" is in the process of being written, expected to be released in 2021: meanwhile, I put together a new website to give potential readers an idea of what to expect from it. I present to you: 
www.HackSoloTravel.com
It is my great hope that "Hack Solo Travel: A Practical and Civil Guide to World Adventuring for Broke Babes" resonates with many hopeful travelers and inspires them to take the plunge and just "hit the road" and explore their travel dreams. If you like what you see on the website, please sign up for the mailing list and stay updated on the book release be the first to read new blog posts covering the wide world of solo / budget / international travel.
Here's to 2021 being the year that brings safe, normal travel back to the people of planet Earth!