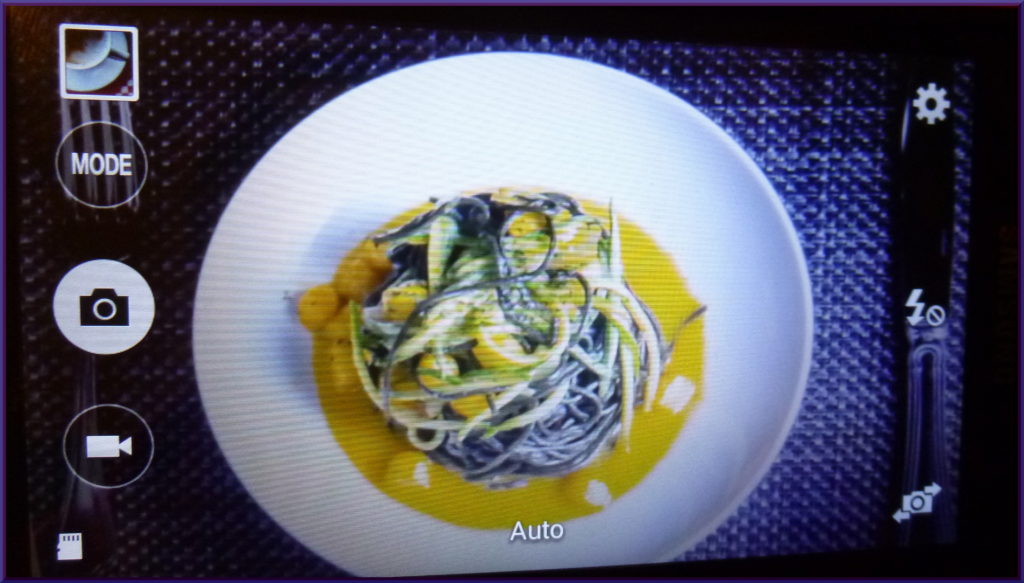 Keeping with the rubric of finding sociology in different professions, I have recently had a conversation with a restaurant expert, who shared some insight with me about the hospitality world that I thought reflected larger societal patterns worth noting.
Santiago Peláez is a longtime food and beverage specialist both in the States and in Mexico, having served as an F&B director at numerous huge hotel/resort chains. I travel and eat out all the time, and I've been making a mental note to myself that things are changing "out there". For one, there is a lot more automation. Also, eating in public no longer has to be a social experience. You can just bury your nose in your phone and have a completely private-feeling meal, surrounded by a ton of people doing the same, in the middle of, say, a super-busy airport. So, when I met Santiago and had a chance to pick his brain, my main question was: have technology and social media brought dramatic changes to the food service industry? I mean, of course they have — but in what ways, specifically?
Our conversation confirmed much of what I have been noticing and thinking: the future of meal consumption is all about on-demand access to a wide choice of quality options while maintaining private identity and physical autonomy.
Let's unpack a couple of trends. Over the last couple of years, the "to go" meals jumped from the classic 5-6% to an unprecedented 17-20% of all food business made. That's because, according to Santiago, fewer and fewer of us want to go out to eat. Instead of leaving the house for a bite, people who don't want to cook would rather log on to online delivery services, where, as Santiago puts it, "you pay for your food and a guy goes out, picks it up and brings it to you."
I think it has a lot to do with the fact that, with the advent of Internet capabilities, our "entertainment" in general has become really home-centric: we all have on-demand high-definition media streaming now, so we want on-demand high-quality food to go with it. Before, you went out for a movie and a dinner, now you stay in for a movie and a dinner.
It seems like information technology, specifically social media, play a part in whether a restaurant survives or fails these days. Santiago says that customers have grown less forthcoming with complaints in person but don't hesitate to post harsh negative reviews on the internet.
Not too long ago, he recalls, if you didn't like your pasta, you could say something to the waiter or the floor manager — and the restaurant would have a chance to remedy the situation and still create a great dining experience for the initially dissatisfied customer. But as of recent, the customer will tell the waiter that the meal was "fine" but then get on their phone and give the restaurant a negative rating online. And the business doesn't get to find out exactly what went wrong or to make it up to the customer. In the meanwhile, the bad rating does damage to the establishment indefinitely.
This fashion of acting like everything is satisfactory in person but going and bashing the restaurant online anonymously rings familiar to how people tend to handle conflict in all realms of social life lately. More and more, we are easily intimidated by social confrontation, even the mild stuff that's easily resolvable if you just talk about it for a minute. But we don't think twice before posting brutal criticisms and damning accusations online about individuals or businesses or whole nations. It makes sense that the hospitality industry is hit hard by this: I bet people have extra strong emotions when it comes to food as well as service.
To sum up the current state of things: we, the consumers, want high-quality food, we want it fast and done right, but we also don't necessarily want to move and we definitely don't want to talk to anyone for more than 30 seconds. I both resent and resemble this trend.
It's not all our fault: we've been "trained" as a society for a while now to socially withdraw, little by little. Ever tried to speak to a real-live human at your financial institution, or to "dial the operator" at your cell phone provider? It will be an hour of  manually entering your information and screaming "YES!!", "NO!!" and "OPERATOR!!!" into the glitchy void of voice recognition prompts before someone with a heartbeat picks up (which is not guaranteed). For years, we've been forced to interact with machines and screens instead of people. And now, we're so used to bots and automatons serving us that we increasingly can't handle the pressure of a live human voice or eye contact.
Nonetheless, Santiago tells me that, though he believes in progressing with the times, he also hopes to retain and preserve the traditional real-time, in-person, on-site restaurant experience, where you interact with human waiters who make personalized recommendations. He insists that everyone should make time for socializing over breakfast, lunch or dinner "because it's one of life's great pleasures".
Who can argue with that? Some of my fondest memories in life do come from exchanging ideas, telling stories and sharing laughs with good people over prolonged eating and drinking occasions. I agree that it is one of life's necessities to sit down for a long overdue catch-up session or a good old heart-to-heart over some wine and éclairs in a nice setting. And every time your glass or plate is empty, someone shows up with another drink, pastry or suggestion for drink / pastry? Yes please!