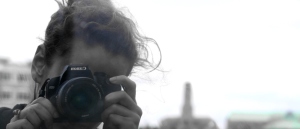 Many years ago, when talking about pursuing writing as a "thing", a friend offered a useful rule of thumb: "if you can not write, don't". It really is good advice and if only more people took it to heart, the world would be spared much crummy, boring writing. I have tried to adhere to this rule when possible but it appears that the time has come when I can no longer not write, so here we are…
My name is Maria Malyk and I write about all things "life".
According to my university degree, I am a sociologist, interested in cultural analysis, language, social psychology and human cognition.
According to my biographical background, I am an  immigrant on a perpetual nomadic streak with an addiction to novelty and a penchant for cheap thrills. Though I left my native land decades ago, the restless necessity to be in motion rules my life, taking me to many corners of the globe and colliding me with people from all walks of life.
I have also been called an artist — by now enough times that I am beginning to believe it myself.
It is my hope that all those traits will culminate in crafting something interesting, thought provoking or entertaining to offer the good (and the questionable) people of the Internet.